3 tags
4 tags
3 tags
"Men may be strong, but it is women who endure."
– Tessa Gray (Clockwork Princess)
Cassandra Clare: On crying →
cassandraclare: "Hi Miss Clare, Oh gosh! I'm truly thankful to you that you made and shared with us the amazing story of Will and Tessa and Jem. And through those pages we learned to love them as well! I just want to say I've been trying so hard, for almost 2 weeks now, not to cry every time I look at tumblr and… This is so true…
7 tags
2 tags
6 tags
I hate it when people don't know what there/they're/their to use…I've known the difference between the three since grade three people. Please :/
7 tags
"There's once in a lifetime and there's once in a while; and the..."
– Carrie Underwood
7 tags
It's Sad When You Are Used to People Leaving
You know when you make friends and then they move? Or when you're dating someone and you break up? Doesn't it hurt? I think I found something that's worse. And that's when you're just so used to it that you don't even bother attaching yourself to anyone anymore. That's like me. I don't have a best friend. You know someone that you can tell every...
"Jesus answered, I am the way and the truth and the life. No one comes to the..."
– John 14:6 (NIV)
"It turns out procrastination is not typically a function of laziness, apathy or..."
– David Cain, "Procrastination Is Not Laziness" (via pawneeparksdepartment) This totally justifies every excuse I've been giving myself from not doing that thing I'm supposed to do. (via aaronmoles)
"One day your life will flash before your eyes. Make it worth watching."
– IKEA Comercial
jessicah0lland asked: Well hey there Salina! (: I can't believe you found me on tumblr :o Go listen to my song blog too because you know, who DOESNT want to listen to my voice? ;)
6 tags
"It does not do to dwell on dreams and forget how to live."
– Albus Dumbledore (Harry Potter Series)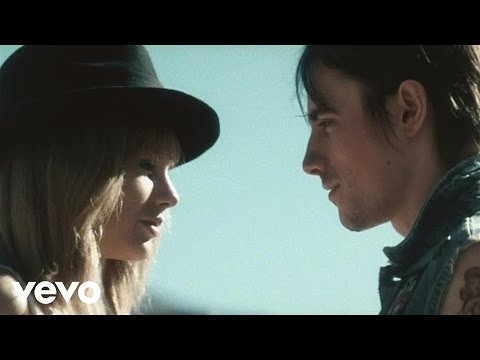 4 tags
"Love is that emotion in which the happiness of another is essential to your own."
5 tags
"Sometimes the most ordinary things can be made extraordinary simply by doing..."
6 tags
"Love is a ruthless game, unless you play it good and right."
– Taylor Swift
8 tags
"Unfortunately, you never really hate anyone as much as someone you cared about..."
– Jace Lightwood (Mortal Instruments Series)
5 tags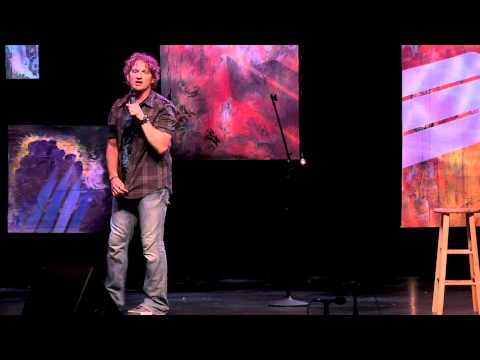 4 tags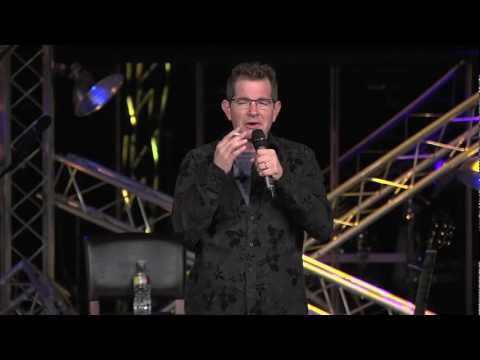 4 tags
People Who cannot Act Their Own Age
If there's one thing I hate… It's people who can't act their own age. I don't know how many times in the last week I have had to say it. You know when something annoys you and you just fill with red rage?  That's how much I hate immaturity.  You know,those niners who fool around constantly in the hallways at school who like to think they're so much...
5 tags
Technology is Wonderful
Have you ever thought what life would be like without a computer? Without a cell phone?  What about a hair dryer or alarm clock? Technology is a human's best friend and if it all suddenly disappeared, we'd be screwed.  That's right. Screwed. We, as people have become very dependent on technology.  It is how we do our projects for school.  it's how we communicate with...
7 tags
"It's a Small Wolrd After All!"
Remember in grade 3 when you found out that kid in your class is your 3rd cousin? Remember meeting that person on vacation and going back to school and realize they go there? Remember working at that camp in the summer and found out your roommate goes to a school in the same city as you?  Well of course that hasn't happened to everyone, but you hear stories right? So I found out at the...
3 tags
"Don't raise your voice. Improve your argument."
7 tags
"Aim at heaven and you get earth thrown in. Aim at earth and you get neither."
– C.S. Lewis
5 tags
Talking Back
Talking back. Where did those two words come from?  Did some random parent just come up with and it just caught on and is now what all parents accuse all children of doing? I don't believe in talking back.  I believe that what parents think talking back is is just their kids trying to defend themselves or giving their opinion on something that their parents had said.   Like you're...
9 tags
My Relationship with God
So I just finished doing a 'Dorm Devo' with a group of friends at the Bible Conference Centre I'm working at this summer and it was really good.  We read John 20, which talks about Jesus rising from the dead and how He needed to prove that it was actually Him to everyone by showing His wounds. This and two other sermons/sessions that I have been to in these past few days have...
6 tags
Dream Diary
Everyone should have a dream diary. Because dreams are special and worth remembering for the rest of your life and sharing with people you are close to. Dreams are like your wishes and hopes and feelings and fears all created and turned into a story by your unconscious mind. Tell me you're not a genius when you can do that! Dreams can be scary or special or perfect, and you almost always...
7 tags
"Be kind, for everyone you meet is fighting a hard battle."
– Plato
12 tags
What is it with over-protective parents??
I'm a girl. And I have a dad. That says allot right there. Well, to some people. You see, I'm 16 years old and I still have to ask to go to a friend's place a couple days in advance. I'm not allowed to go to a movie or the mall with my friends without an adult there. I'm not supposed to have my phone past 8pm because "it's not appropriate to talk to...
4 tags
Canada
I'm proud to be a Canadian. I love Canada. Why? Because its amazing! And our history is so interesting. You know. If you're taught it right. Anyway, our military in the first and second world wars were amazing! The Germans were totally scared of us! They prepared for the worst when they found out they would be fighting against the Canadians. Canadians are treated very well...
6 tags
Staying Up Late
Yeah, it's 3:30am right now… Staying up late is fun. There are three levels to it: 1. Alone Time. This is that time that you get completely to yourself where you're left with your own thoughts with no one bugging you. It's good times. 2. No School The Next Day. This is when you have your time in your room and you're chillin, maybe with a friend or two,...
5 tags
Perfect One
Everybody wants to meet that person that's perfect for them. But who is the perfect person for you going to be? The perfect person will be the person who never judges you. They will be the person who loves everything about you. They won't make fun of your silly laugh or your bed-head in the morning. They'll want to be seen with you in public even if you're wearing sweats and no make-up. This...
10 tags
Questions? Answered :)
1. Would you have sex with the last person you text messaged? No. 2. You talked to an ex today, correct? Nope :P 3. Have you taken someones virginity? No. 4. Is trust a big issue for you? Yes. 5. Did you hang out with the person you like recently? No… :( 6. What are you excited for? Muskoka Bible Centre in the summer :) 7. What happened tonight? chilled at home… 8. Do you...
10 tags
Roller Coasters
Just picture it. You're going to your favourite amusement park (mine's Canada's Wonderland) and you're on your favourite roller coaster there (mine's Leviathan). Your waiting in line, getting more excited as you get closer and closer to the ride… You're pretty much bouncing on your feet as you walk to your seat with your friends beside/ahead/behind you and you all cheer in excitement when...
7 tags
Books
Books are great. They're like music. One of those things you can just lose yourself into. A different world where you can forget about your worries and relieve your stress. It's where you can learn about different lives and imagine being someone else. A story that you can picture and create in your mind's eye as you read the words on each page, detail being added as the chapters go by. ...
8 tags
Best Friends
Isn't it great when you have a best friend? You can tell them anything and not worry that they'll repeat any of it to others. You don't have to worry that they will think you're stupid for making mistakes or bad decisions because you know they won't judge you. It's awesome when you know that this person can trust you with their life. When you do everything with this person, you know your life...
5 tags
"Never argue with stupid people. They will bring you down to their level and beat..."
9 tags
"When God created Eve, He didn't take a bone from Adam's foot so she..."
– Unknown
11 tags
Depressing
You know what's really depressing? When that one person that you've totally been in love with since you met and who claims to love you right back just stops talking to you. That's right. Just stops. It's like a rainy ending to a perfect day, as Taylor Swift would put it. This is the person who knows you more than anyone and who you thought you could trust with your...
8 tags
Best. Argument. Ever.
Professor : You are a Christian, aren't you, son ? Student : Yes, sir. Professor: So, you believe in GOD ? Student : Absolutely, sir. Professor : Is GOD good ? Student : Sure. Professor: Is GOD all powerful ? Student : Yes. Professor: My brother died of cancer even though he prayed to GOD to heal him. Most of us would attempt to...
5 tags
Home Alone
Isn't being home alone the greatest? No annoying siblings bugging or blaming you; no parents to tell you what to do or asking favors of you every other minute. You can just sit back, relax, and eat that food that you wouldn't usually be allowed to eat if everyone else was home; drink that can of pop, watch that TV show, play that game, have that 'friend' over, go on that website…. Whatever it...
8 tags
Dear Jesus, You might be crazy, but have I told you lately that I love you? You're the only reason that I'm not afraid to fly. It's crazy, that someone could change me. Now no matter what it is, I'm not afraid to try. You need to know that you're the reason why. Love always, you know who <3
6 tags
Photoshop.
The world would be such a better place without it. Why? Because of photoshop, rumors are able to be spread and believed. It makes people depressed and upset with how they look. Photoshop is turning our world into something fake. Into something that people want but can't have. The pictures you see in magazines are an example of this. All the girls on the covers are perfect. No flaws. Just...